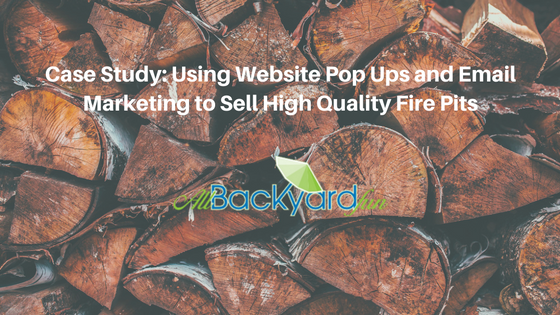 This case study showcases how outdoor furniture eCommerce company, All Backyard Fun, uses website pop-up technology provider, Justuno, and Rejoiner, an eCommerce email marketing solution, to drive more sales of their fire table products priced anywhere between $300 - $4000.

The Problem
Selling high ticket items online can be tough. If someone is going to get their credit card out and spend over $500+ for an item they can't touch, plus if they've never heard of you or purchased from you before then you'll have to some work to earn the sale.
To be noted: Due to the unique nature of the products this company sells and the price points of their products, their traffic numbers are low, meaning the sample size for this case study has us drawing a few conclusions ourselves. Either way there are still some key learnings you can takeaway from this post.
Now we're going to dive into what All Backyard Fun (ABYF) was doing before they combined pop-ups and email marketing and then show you what they're doing now to increase their sales online.
Before Website Pop-ups + Email
Before installing website pop-ups on their site, ABYF had a cart abandonment campaign that was converting at 10%. You can see their results in the image below:



Even those they've only generated small number of conversions (28), this campaign has still resulted in $52,738.00 in revenue.
The customer success team at Rejoiner were looking for ways to increase the amount of sales generated, which lead us to Justuno.
The Pop-up + Email Marketing Strategy
In order to market to more people browsing on site, ABYF needed a way to identify more website guests, and one of the best ways to identify people before they leave your site is by using an exit pop-up combined with an appealing offer to capture the browsers email address.
The first goal in this strategy is obtaining an email address. We need that email address to:
1. Identify the visitor
2. Be able to follow up with that visitor through a series of emails if they don't make a purchase right away
It's also worth noting that focusing on email capture provides additional benefits. Retailers who invest in collecting emails generally experience a higher traffic conversion rate, higher ROI from paid traffic campaigns, and ultimately more sales opportunities through email marketing.
Pre-transactional conversions, like capturing an email, are essential to the health and growth of your business because you're able to drive more shoppers into the sales funnel, directly resulting in more sales opportunities. It's important to focus on conversion rate optimization at each stage of your sales funnel.
How We Used Justuno Pop-Ups To Identify More Site Visitors (And Power ABYF's Email Campaigns)
The more specific your website pop-ups are to the page the visitor is on, the more likely they are to give you their email address, giving us the ability to identify them. Here's how we did it for ABYF:
1. We made specific offers for the category the person was browsing. In this case it was 5% off and a free shipping offer for a person browsing the /fire-table category. The pop up copy and background is relevant to the product category, creating consistency in messaging and a clear path to conversion.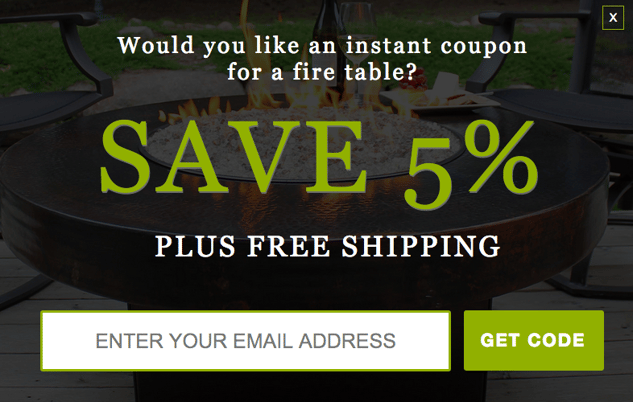 2. Someone already browsing this category for a certain period of time is showing an interest in this group of products and that's why the copy clearly shows the offer and asks:
"Would you like an instant coupon for a fire table?"
The answer is likely to be "Yes!".
3. We included a strong call-to-action in both the email field and on the email submit button. It's important to clearly state what action a visitor must complete while also reinforcing the benefit that they are going to receive.
Anyone with one bit of interest in purchasing a fire table is going to give you their email address, even if they're not ready to buy right away. This is particularly important when it comes to high priced items. Shoppers may require several marketing touches before pulling the trigger on a big purchase.
If they don't make a purchase that day, we've still got the ability to follow up with them later to get the sale.
Using Justuno, we were able to identify 230 people who were interested in buying a fire table.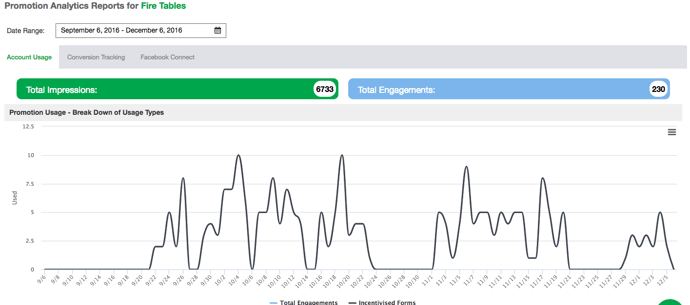 How ABF Use Rejoiner To Follow Up With Emails Automatically (And Generate $20,664.73 In Revenue So Far...)
To date (the 6th of December 2017), ABF has generated 13 conversions from emails sent to 203 prospects, generating $20,664.73.

Side note: Although the total number of conversions (and conversion rate) is lower when compared to their cart abandonment campaign (28 conversions over 6 months vs. 12 conversions over this 2 month period), if the conversion volume was to remain consistent over the next 4 months we would likely see more total conversions and revenue from this new email campaign using Justuno.
How many emails are sent and when do we trigger this campaign?

Looking at the campaign breakdown numbers in the Rejoiner dashboard (image above), we're sending two emails:
1. Email one is sent 30 minutes after they enter their email address in the Justuno pop up.
2. Email two is sent 5 days from the time they give us their email address.
Triggering the first email to send 30 minutes after they give us their email, instead of right away, gives the user time to complete their purchase on the site before sending them any emails. If they do make a purchase before that 30 minute mark, Rejoiner uses frequency capping to automatically take an existing customer out of the campaign so the prospect won't receive any emails.
Email two is sent 5 days from the time they give us their email address, with a better offer (which we will discuss in a moment) with the aim to increase the chance of this person making a purchase.
2-Step Email Campaign
Here's a breakdown of ABYF's 2-step email campaign.
Email #1

The email enters the inbox with the brand name - All Backyard Fun - used in the From: field, so the person recognizes who the email is from.
The subject line: 'Thanks for joining us', combined with the pre-header text: 'Keep this email as a reminder for your instant coupon' - helps extend the subject line and remind the prospect of their coupon code inside the email.
Here's more information on how to increase email open rates with pre-header text.
The Email Creative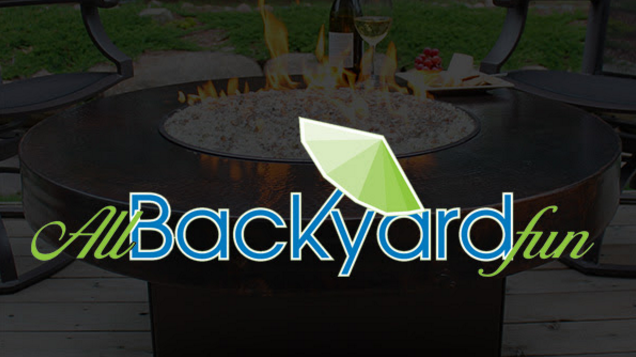 Using the All Backyard Fun logo at the top of the email campaign, with a fire pit in the background helps remind the prospect of what website they were browsing and the products they were looking at.
The copy then introduces the reader to the brand, displays their value proposition ("beautifully designed fire pits and patio furniture that is high quality, yet affordable for the most discerning buyers").
The Copy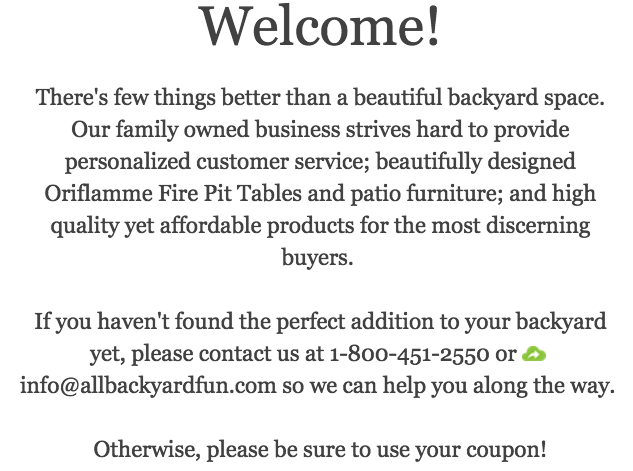 All Backyard Fun takes a similar customer service approach in this email by asking the reader to pick up the phone and call them (proving them with a toll free number) if they haven't found right product just yet, or to email them with any questions.
And a reminder to use the coupon they requested.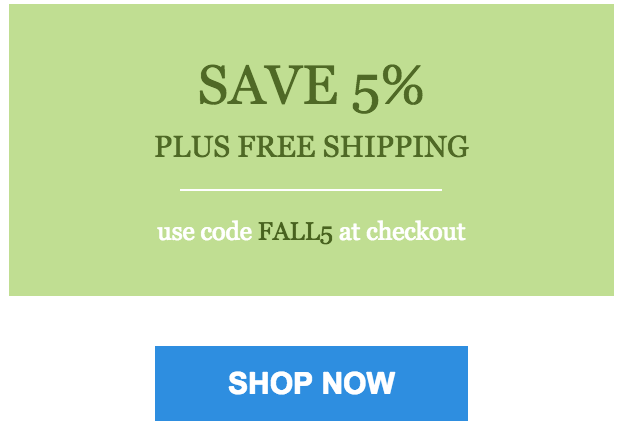 The bottom half of the email re-iterates the offer - 5% plus free shipping - and a clear big blue 'SHOP NOW' call to action button to drive the reader back to the site to complete a purchase.
Email #2

This time the From: name - uses the owner of the business and looks more like a personal email.
The subject line: 'I think I can help!' combined with the pre-header text: 'I've decided to give you a better instant coupon!' makes for a more intriguing email. The email open rate on the subsequent emails usually means a lower open rate, here it's just 1% behind the 1st email (41% vs 40% open rate).
In the second email, we take a different approach. We send a almost plain text HTML email that is sent from the founder, giving a more personal touch. See below: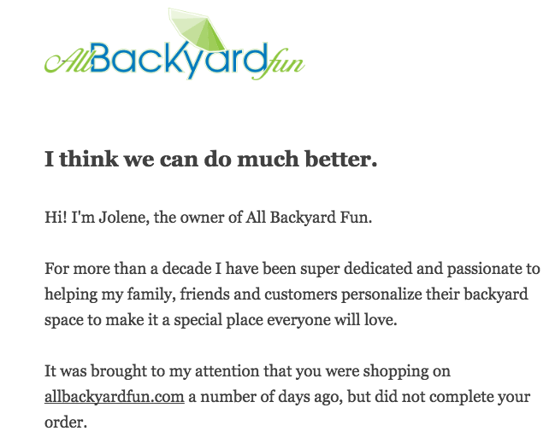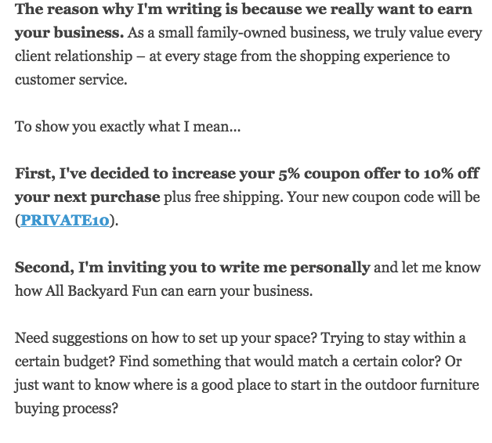 Not only do they make it seem more personal, but they improve the offer by doubling it from 5% to 10% off.
On a $2000 product that's a jump from a $100 to a $200 saving, which can help in getting people to whip that credit card out.
How To Integrate Justuno & Rejoiner / Partnership Announcement
Great news! The recent integration of Justuno and Rejoiner makes effective automated email campaigns easy! Convert your daily website traffic into new email subscribers and then trigger follow-up campaigns that focus on sales conversion, cart abandonment recovery, and more!
For full instructions on how to integrate Justuno with Rejoiner, please read the Rejoiner Integration guide.
In Conclusion
1. Using category specific pop-up offers when people are browsing your site can help you identify more guests and understand what types of products they're interested in, allowing you to follow them up with offers they're more likely to act on. This is a much better approach than having the same pop up for every person and emailing them about a bunch of products they've shown no interest in.
2. Once you've collected someone's email, wait 30 minutes before you send them an email. This way they have a chance to make a purchase on their own, without having to crowd their inbox.
3. Take a customer service approach in your emails, display a toll-free phone number clearly and let the reader know they can hit reply and ask any question on their mind.
4. Make a better offer in subsequent emails. If you can make a better offer, you'll likely see more conversions. If you've given them 5% off, in the second email can you give them 10% and still leave yourself a nice profit? If the answer is yes, then do it.
What To Do Now
We'd like to thank AllBackyardFun.com for letting us feature them in this post.
If you're looking for a pop-up technology provider we highly recommend Justuno. Get started on the platform with a free 14 day trial today!
If you'd like a similar pop-up + email marketing strategy implemented for your eCommerce company then we recommend you take a look at Rejoiner.com or watch a video demo here.