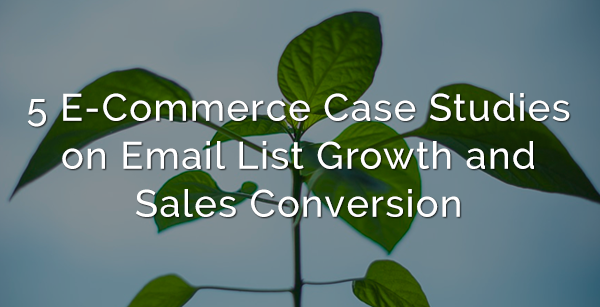 There are plenty of things that occupy your time when running an e-commerce store but there are certain areas that deserve more focus. The most important aspects of e-commerce to focus on right now are email capture, sales conversion, and shopping cart abandonment.
These 5 case studies below touch on all three of these key areas and will give you applicable strategy on how to drive more revenue with your business.
Shopify Plus Retailer, SkinnyMe Tea Increases Email Sign Ups by 758%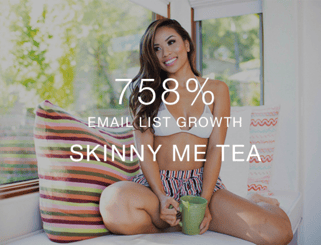 A very relatable case study for e-commerce retailers who are looking to increase email list growth. SkinnyMe Tea uses small incentives to engage shoppers in an appealing way which results in increased email capture and an improved sales conversion rate! The case study also covers how to add value to the shopping experience with content.
Rad Power Bikes Boosts Email Capture by 302% and Sales Conversion by 32%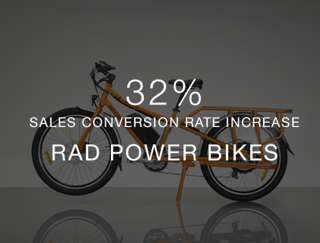 Seattle-based Rad Power Bikes has seen epic e-commerce success with their line of e-bikes. The case study showcases the different email capture tactics used by Rad Power Bikes along with a key strategy that has helped increase their sales conversion while also reducing cart abandonment. Aside from the case study, you've got to check out their bikes. They're extremely versatile at an accessible price point for all!
Isle Surf and Sup Grows Email List by 660% and Triples Online Orders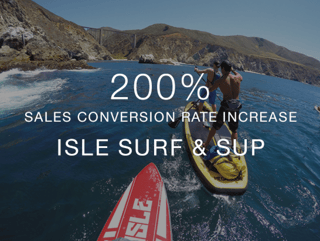 This case study focuses on the power of a contest giveaway, how it fits in with email list growth, and drives sales conversion. Isle Surf and Sup has consistently used this tactic to build a massive email list of engaged leads who have interest in their core products. What more can you ask for as a retailer?
KUTOA's 187% Increase in Sales Conversion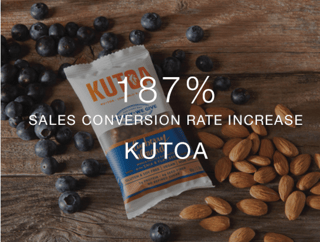 This case study outlines the one tactic that you can implement today to increase e-commerce sales conversions. To accomplish this, you need to focus on key areas of your website and sales funnel while also keeping shopper intent in mind.
Rock.com Increases Daily Email Sign Ups by 400%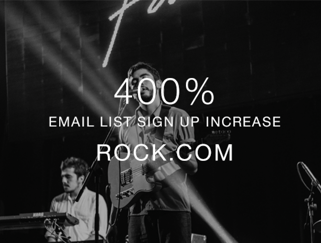 Excellent feature on Rock.com's email list building success and how they handle sale/clearance items through the use of ecommerce promotions. This is a must read for any online retailer, especially if you're selling a wide variety of products on your site. One key aspect of this case study is the focus on design and branding to create a better customer experience.
Want to convert more traffic today?
Check out our Complete Guide to Conversion Rate Optimization! This guide covers the basics of CRO, why it's important, and how you can implement simple conversion tactics to increase conversion rates today!