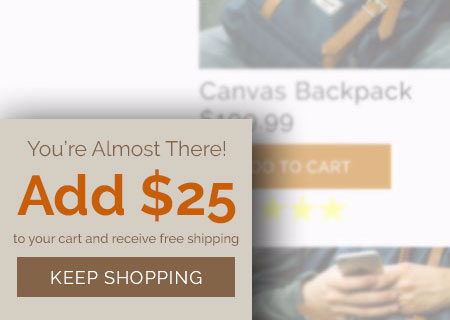 When it comes to marketing to shoppers on your site, direct and relevant communication is going to yield the biggest return. A marketing message with content personalized to a particular shopper's session is the ultimate dream for retailers.
That dream is now a reality! Justuno offers Shopify retailers and agencies the ability to incorporate cart values into both design and targeting. This opens up so many possibilities to deliver true 1:1 marketing messages throughout the shopping experience with popups on Shopify.
In this post,we'll show you how to deliver a personalized promotion that tells shoppers the additional dollar amount needed to unlock a free shipping offer with the goal of converting more sales and increasing average order value!