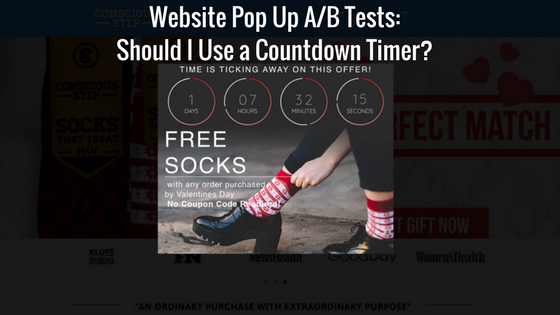 If you're looking to better convert your daily website traffic, it's great to try new things but more importantly, test your conversion tactics.
One way to drive action from website visitors is to create urgency. If we can create a sense of urgency using our website pop ups, this could lead to an increase in conversions. A common conversion tactic to create urgency is to use a countdown timer within a pop up.
Below, I'll show you how to set up an A/B test to see if adding a countdown timer to your pop up will increase conversions.