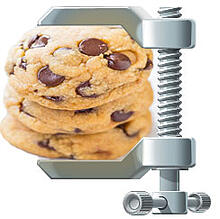 While web browsers have come a long way, the idea around cookies have not. Yes, local storage is available these days as an option but only newer browsers support this and Justuno wants our product to work on all browsers from the last 8 years (which is a century in tech). The problem behind cookies is that the cookie data is sent in most/all header requests to the web server. With all the new 3rd party tracking and widgets installed on websites these days that data can really add up and even to the extent to where it triggers anti-hacking scripts on the server from blocking the requests.
Compressing cookies to the rescue:
Justuno now compresses our cookie data helping to ensure that the above issues don't happen.
In general our cookies were already pretty small, but under some circumstances where you may have a ton of targeting rules and campaigns they could get a bit larger.
Before
After
---