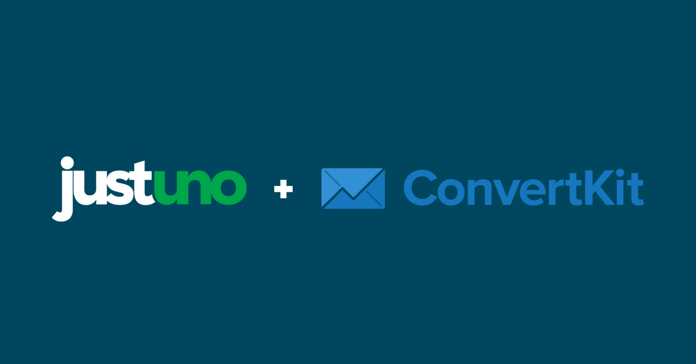 One of the hottest, rising ESP's in ecommerce right now is ConvertKit and we're excited to officially announce our integration!
We recently did a workshop to show exactly how you can use the two in your email marketing efforts. You can view the entire recording here >
The ConvertKit + Justuno integration is an in-depth one, allowing you to do some really targeted things with the emails you capture!
What does ConvertKit do?
ConvertKit in an email service provider (ESP) for online creators, meaning they'll help you automate your email marketing whether you're a blogger, an ecommerce merchant or both!
If you create something/anything, they're looking at you!
With the Justuno + ConvertKit integration, you can push the email addresses you've collected to a specific list and do one better: apply AND create tags directly from within Justuno!
You don't even have to leave Justuno to do this! All you have to do is setup your integration, and we'll take it from there.
Now you can make sure that you're creating an offer that is aligned specifically with the lists and tags you're focusing on.
So much easier than going back and forth between the two apps.
Let's take a look at how you can set up your integration with ConvertKit and Justuno.
How to Send Email Addresses from Justuno to ConvertKit
Learn the strategy behind the ConvertKit + Justuno integration
If you want to understand a bit more about the marketing strategy behind this integration, you should check out the workshop we did with ConvertKit!
In this workshop you'll learn:
Why collecting emails is important

What metrics you should be shooting for in lead capture

How to use these email addresses in marketing campaigns

How to create ConvertKit lists and apply tags from your Justuno offers