Great news, if you sell products such as vaporizors, wine, cigarettes, or other next generation fun goods and you need a tool to verify the age of visitors or marketing leads. You can do this easily by adding an age verification pop up form to your website with Justuno.
Here's a video showing the quick process of launching an age verification popup!
Here's just one example of a popup that you can launch on your site in 2 minutes!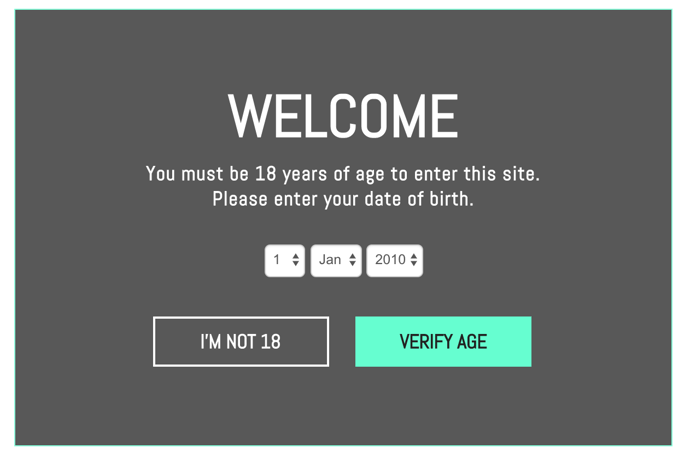 In addition to age verification pop ups, you will be able to implement high converting conversion marketing tactics to drive engagement increase conversions on the same platform!
To activate, simply add the age verifcation theme (Under Unlocked Promotions) and easily tweak the design in our design canvas to match your brand.
Add an age verification pop up to your site in no time with Justuno. Get started today with a free trial!