With Easter just a few weeks away, it's time to brighten up your store with some pastel! Implement your Easter promotions with vibrantly themed banners and tabs from Justuno! We've also got some excellent promotional ideas that you can easily implement on your website in just a matter of minutes. Feel free to check out our current Easter promotion on the Justuno site. Who knows, you may just find an egg that's full of surprises!
Host a Spring Egg Hunt
Encourage your website visitors to look throughout your site for the Easter egg! With Justuno, you can create a promotion that displays an image of an egg on specific pages, creating a virtual Easter egg hunt! With targeting rules, you can choose when and where your promotion will be displayed.
Promote It:
Notify shoppers of your egg hunt promotion through social channels like Facebook, Twitter, Instagram and Pinterest. You can also send out a festive email that includes details about the promotion.
We've provided an image that you can use to post onto your social channels. You can provide informational text and a link in your posting to explain the promotion (ie. "Find this egg on our website and save an extra 15% today only!")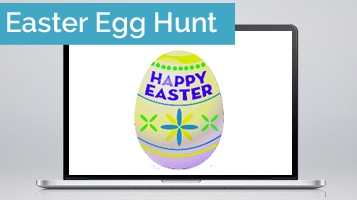 What to giveaway:
A gift with purchase, Extra Discount, or Free Shipping. The main concept of the scavenger hunt is to engage with your users offsite, bring them to your site, and engage them with something of value.
How to set up:
Step 1: Choose Your Easter Egg
This can be done very easily with the tab image gallery provided within your Justuno account. Please log in and click Campaign > Design > Tab Design > Custom Graphic. Next scroll down the page to the image gallery (as seen below) and select the design you wish to present as your tab.


Step 2: Set targeting rules to present the egg.
You can decide when and where you would like to present your "egg", we've provided two examples of rules you can use as guidelines to present your egg. You can access targeting rules by going to "Campaigns" and clicking on "Targeting" on the campaign of choice.
Custom Rule: Present egg on a specific page

Advanced Custom Rule (Orange): Open based on # of page views.
If you would like to present the egg based off number of page views, you'll need to use our more flexible "Advanced Custom Rules" option. To create an advanced rule please select the advanced rule settings below the standard custom rule button.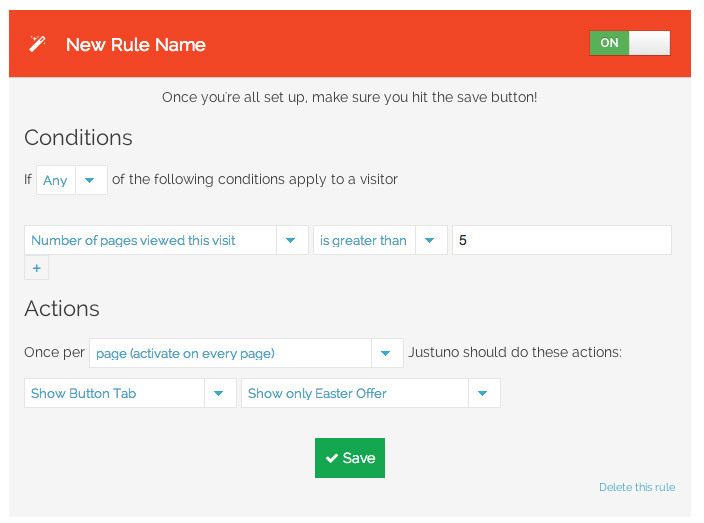 That's about it...please note that you will want to hide your standard tab during the hunt. We've created a new "one click global tab hide" rule under targeting rules (image below).



Easter Themed Promotional Tabs and Banners
Justuno design extraordinaire, Gavin Banks, has used his fantastic sense of style to bring you 20 eye catching tabs to use for your on site easter promotions! These tabs can be found in the "Design" section of your campaign under "Custom Graphics."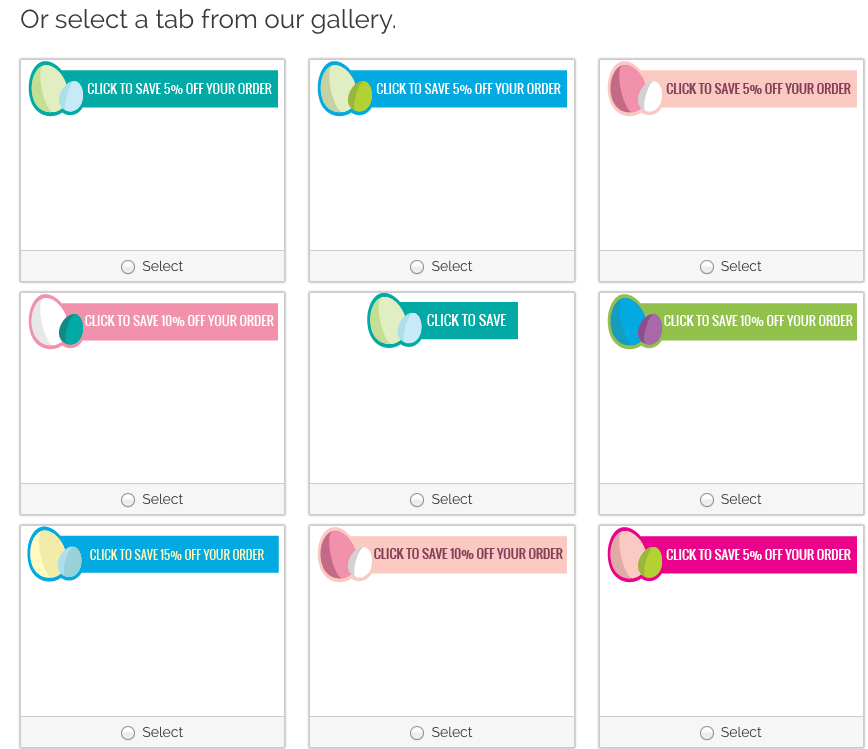 Why should you update your tab and banner designs? Because it's fun for you and your customers! It also increases customer engagement. Having a themed design will draw more attention to your promotions thus increasing its effectiveness. Don't believe me? Then check out Beloved Shirt's Success. They increased email opt ins by 5X and Facebook Likes by 3X with a custom tab design. Update your theme now!

Scavenger hunts are nothing new to our team here, in 2007 we ran a lot of hunts to entertain our online snowboard community- View Sierrasnowbaord example.
Good luck and please share you Easter Egg hunts with the Justuno community so we can see all the creative campaigns!