Whether you're a business owner or a marketer, you are always working to improve your site's SEO rankings and boost PPC conversion rates. With regular updates to Google's SEO and PPC policies, it's a constant grind to stay in compliance with all of these rules. We recently received a few questions regarding the SEO implications of using website pop ups on your site, so here is the rundown on Google's SEO policies regarding pop ups and marketing overlays.
READ: Google's Updated 2017 Policies on Mobile Pop Ups, Overlays and Interstitials
A Brief Overview of Google's Policy:
Justuno is actually considered a marketing overlay. By definition, a marketing overlay opens within the same window, does not interfere with user experience, and does not prevent visitors from entering or exiting sites. A pop up opens in a new browser window and interferes with website navigation and overall user experience.
Google allows modal overlays that open within the same window that a visitor is browsing.
Google does not allow pop ups that open in a separate window outside the window the visitor is browsing.
This also applies to PPC marketing with Google Adwords. Google allows marketing overlays landing pages that receive incoming traffic from PPC advertising from Google Adwords. By implementing a marketing overlay like Justuno, you can optimize PPC advertising conversions by presenting promotional offers on specific landing pages to reach incoming visitors.
In short, Your SEO rankings will NOT be affected by implementing marketing overlays (Justuno) on your website.
Here are Google's policies regarding pop ups and modal overlays in detail:

Marketing Overlays are Beneficial to User Experience
Marketing overlays are used on a significant amount of websites today by some of the top marketers in SEO and online retail. The purpose of overlays, is to provide value to website visitors in the form of information and content. You tend to see promotions, email opt ins, notifications, etc. Justuno provides value for both the visitors onsite and website owners by presenting a promotional offer to visitors that they can only receive if the submit an email address or other social action. The visitor receives value in a promotion and the owner or marketer receives a potential sale and valuable retargeting information (email addresses, social fans).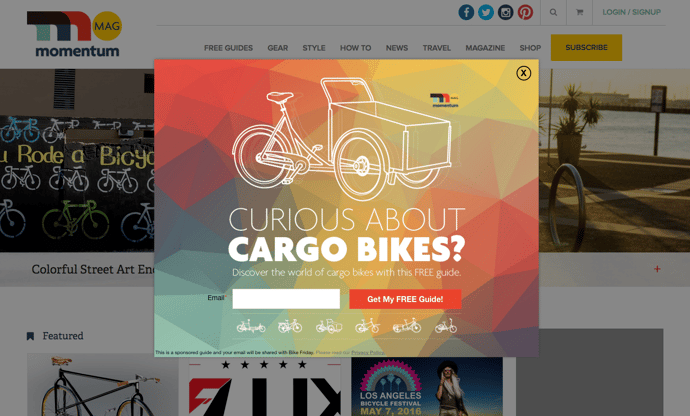 Onsite promotions do not interfere with site navigation because the overlay appears in the same window that the visitor is browsing and can easily be exited out of by clicking the X in the upper right hand corner or clicking anywhere in the browser window.
If you're concerned with hurting your website experience with too many overlays on your site, implement some rules to control when, where, and to whom your promotions are displayed. We recommend using promotions on cart and checkout pages, exit pop ups, and delayed overlays on your home page. With incredible functionality, you can present your pop ups and overlays how you want to in order to maintain the desired user experience.
Wrap Up
Marketing overlays will not hurt your SEO rankings because they don't hinder navigation or user experience. However, when using marketing overlays, always keep website experience as a priority. Want to learn more about converting website traffic with pop ups and overlays? Then check out these solutions for conversion rate optimization.
As always, you can get started with website pop ups for free with Justuno. No commitments, just conversions!