With over 300 Million users, Instagram has established itself as a useful platform for brands to market themselves. The mini blog platform has taken the digital world by storm causing many to spend their time taking, editing, and looking at images. The most intriguing aspect of Instagram for businesses is the high level of engagement that these posts receive. According to Forrester, brands received 58 times more engagement from it's followers on Instagram than they did on Facebook and 120 times more engagement than that on Twitter.
While the engagement levels on Instagram tower above other social networks, businesses have still struggled to find ways to turn the platform into a powerful sales channel. Users can only place a single link in their profile description and Instagram has just started to roll out sponsored posts.
So how do you, as a marketer or small business owner, turn this popular social network into a viable sales channel? Here are two solutions that can help you achieve this goal.
1. Convert On Site Visitors into Instagram Followers
This may seem a bit backwards since these visitors have made it to your website through channels other than Instagram but hear me out. Shoppers who are on your site already know what your offer, are more inclined to purchase, or have already purchased. Because of this, they are much more likely to engage your brand on Instagram. We're talking likes, comments, and product endorsements. The more engaging followers you get, the broader reach your posts will have and the higher level of brand exposure you will receive.
To increase Instagram followers via your current website traffic, you must first notify visitors of your instagram account and give them a reason to follow your brand. Hit your visitors with with a promotional pop up offering an incentive (coupon, free shipping, gift with purchase) to shoppers who choose to follow your brand on Instagram. A coupon will provide a reason to become a follower and also adds an incentive to complete a purchase from your site. With Justuno, the offer can be presented via pop up, shoppers can follow your brand with one click and instantly receive their coupon code to use at checkout. Its a win for shoppers and a win win for you!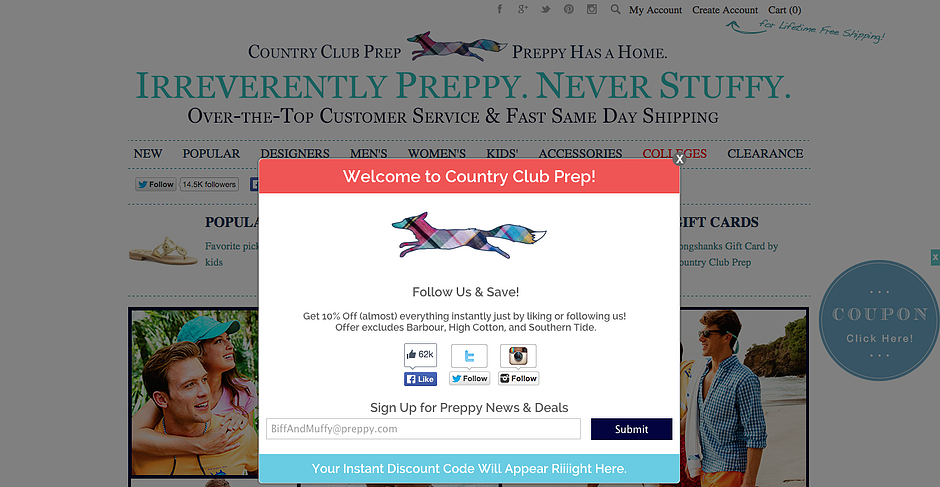 2. Add a Way to Purchase Through Instagram
One of the main reasons why people love Instagram is that they can see products in use. Brands also love it because displaying value through the actual application of the product gives people something to relate to and can also inspire individuals to use the particular product. This is common with clothing brands on Instagram. You see someone wearing clothing that you'd like to purchase but it's difficult to find where you can buy the garments you like.
With Like2Buy from Curalate, you can create an Instagram shop that allows shoppers to view your posts on Instagram and link them to the proper page in which they can purchase that item. Brands can simply place the Like2Buy link in their profile description adding a way to purchase through Instagram. Top brands like Williams-Sonoma, Free People, and Nordstrom have led the way with Like2Buy and more retailers are adding this to their social strategy.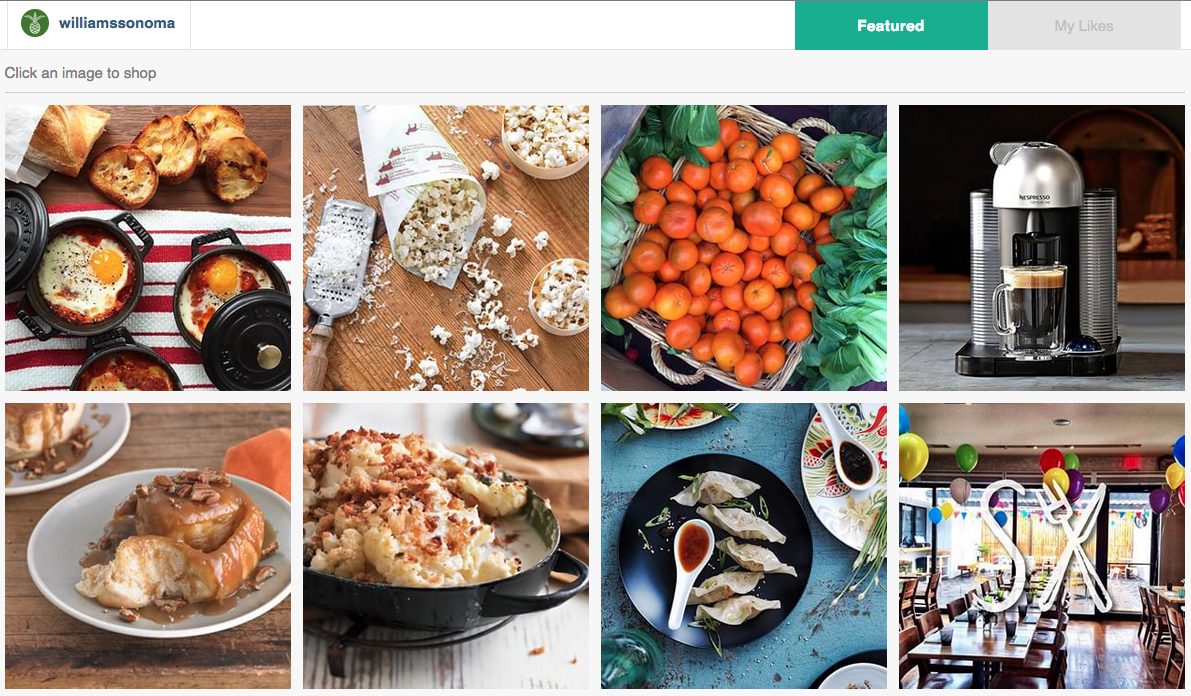 Instagram is a tricky social channel for retailers but it is an absolute must if you're using visual marketing and are looking to boost brand awareness. By using both of the tactics above, you can acquire quality followers and also provide a user friendly way to purchase through Instagram.
What are some ways that you use Instagram for sales? Please share your techniques with us in the comments below!
March 5th Update: Instagram Introduces Clickable Ads for Brands
Instagram has just launched a new feature that lets brands post photo sets that include a clickable link. This is a huge step towards the monetization of Instagram and provides brands with a way to drive traffic directly back to their websites. There will be costs associated with the clickable ads but it this is groundbreaking for brands who want to boost sales through social channels and mobile platforms.
About The Author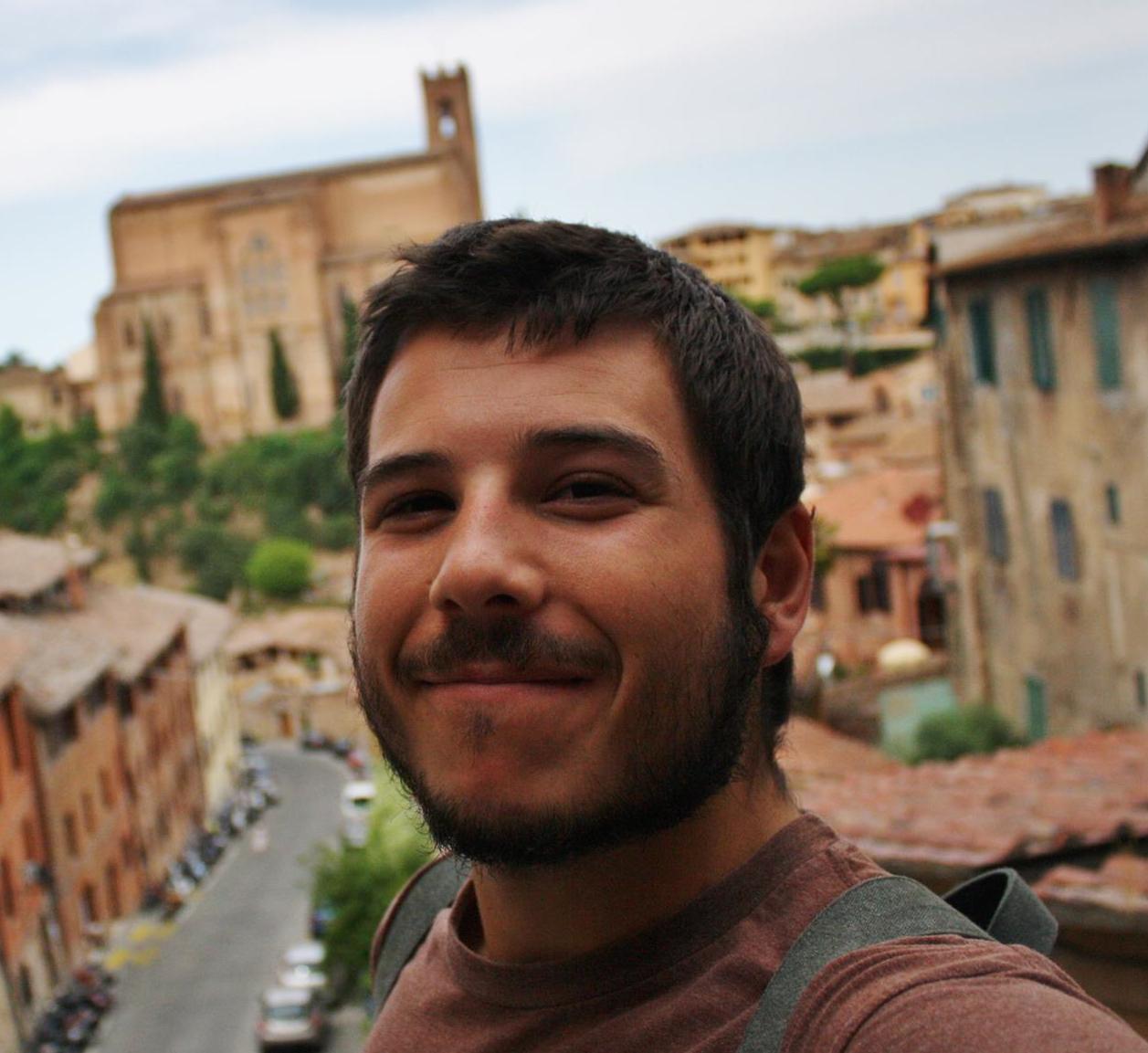 Grant Thomas is the Community Manager at Justuno and also spends time developing content for the Justuno blog. Connect with him on Twitter and LinkedIn.
Related Articles