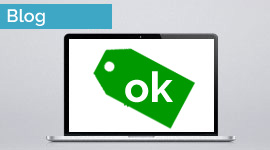 The number one response from companies when the word "discount" or "sale" is mentioned in conjunction with their brand name is: "We don't discount, it will hurt our brand". This is true to a degree, however in the age on online retail and brands selling direct, we have to find a middle ground. And "Shipping" is the way around this.
According to Forrester research, the number one reason shoppers abandon shopping carts is the cost of shipping (44%). Let's focus on this area of the shopping experience as it does not relate to product, but does effect a brands identity. Shoppers think HIGHER of a brand that offers free shipping vs less of the brand. A CHEAP brand can't afford free shipping, where HIGH CLASS brands can.
Shoppers want to feel like they are getting a deal and savvy internet shoppers are leaving your site to search for coupon codes, it's a fact. Smart retailers are finding ways to capture these visitors at this point in their shopping experience with conversion tools.
Take a moment to look at your analytics and note the convergence rate of shoppers that left your site, searched for a coupon code and then checked out. We found this convergence rate to be 8-12% vs the average 1-2%.

Solution: provide customers that are currently on your site shopping with a coupon code for discounted shipping. You can experiment with different rates:
Option 1: Free Shipping on orders over $50
Option 2: Free Shipping on orders over $99
Take a look at what your average orders are, competitors shipping options and find a price that you can live with. Customers are willing to pay for shipping, but don't want to feel like they are getting gouged. By offering them a coupon to enter into the coupon box (which I bet you already have), they will feel like they are getting a deal and are more likely to check out. The goal is to reduce cart abandonment, increase sales convergence, reduce affiliate fees (when they leave your site to search for coupons) and make you customers happy. All this while not just protecting your brands image, but improving the customer experience with your brand.
Getting even more out of your free shipping coupons with social offers!
The nice thing about using Justuno to present offers directly to website visitors is you can "gate" the offer and grow your social audience at the same time. To start converting your website visitors today, please create a free account with Justuno!