Welcome, if you are joining us from my LinkedIn conversion optimization post about KUTOA, I'm glad you made the choice to invest time into your current website traffic. Now, let's get started... We've created a video on how you can set up the exact conversion campaign that Joey is running today to reduce cart abandonment.
[VIDEO] How to set up a cart abandonment promotion
What Next:
Create a free pro trial account and set up your own shopping cart abandonment promotion. Plus, we've included a few key extra screenshots from the video to referrence.
---
Promotion Selection, Naming and Settings: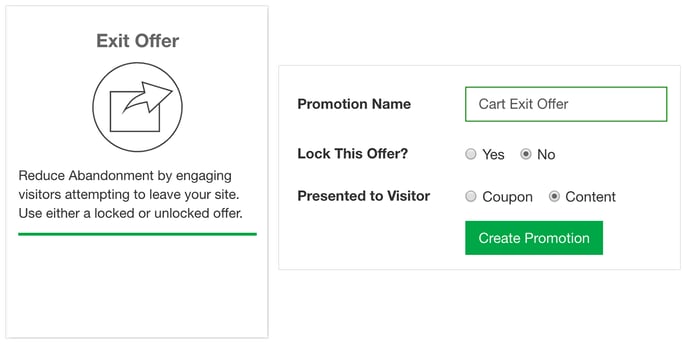 ---
Design Canvas:
After selecting your theme, click to edit the copy and coupon/promo code name.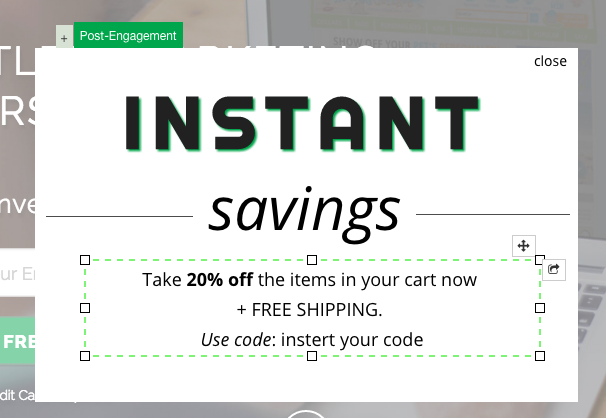 ---
Audience Segmentation: Here's the set of rules used to engage with visitors abandoning your shopping cart. Don't worry, this rule is set up by default when you create your exit offer. You'll just add in the key word that your cart page URL contains (ie. cart, shopping cart, checkout...).

---
Good luck and our team is standing by in San Francisco and Austin to help. You may also enjoy a few of Grant's latest conversion optimization blog posts:
Holiday Marketing Calendar Including Suggested Promotions - Read Post
3 Additional Ways to Combat Cart Abandonment - Read Post