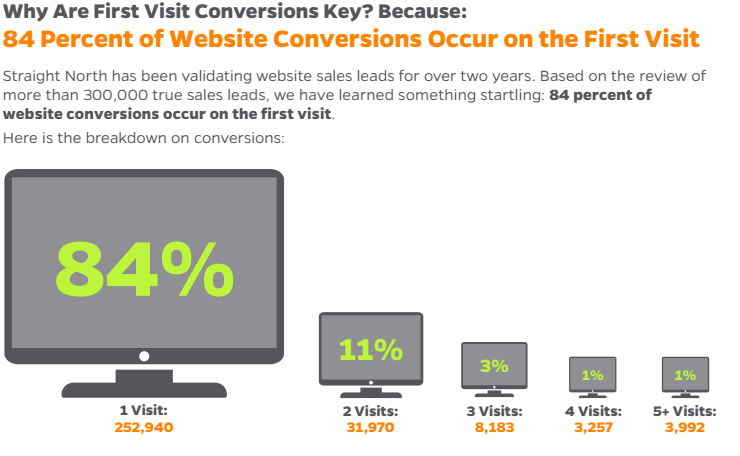 As growth marketing experts, we are consistently asked this simple question:
How do I get more customers?
It's a broad question that can be answered in a variety of ways, however, we see one key area of focus that can help any type of business (e-commerce, SaaS, publishing, etc.).
Our expert advice: Focus on converting NEW visitors into leads and customers.
So when our friends from Straight North put together a study on when new leads convert, I knew I had to write up a post.
Why New Visitors?
On average, 98% of your website's new traffic will not complete a marketing conversion
AND
of those visitors who do convert, 84% of them will do so during their first visit!
It's simple, your best chance at converting a visitor into a lead is during the first visit.