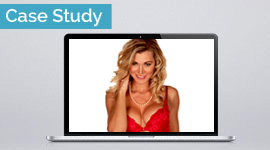 Through the 2013 holiday season and into 2014, Panties.com CEO Lila Williams decided to use social media marketing as a major strategy to grow revenue. In particular, she wanted to focus on building her email list, as her subscribers tend to have high sale-conversion rates. Their natural fan acquisition rate hovered around 30 emails a month, or, about 1 new email subscriber a day. With Justuno, their Fan Acquistion Rate (FAR) jumped by an incredible 16X.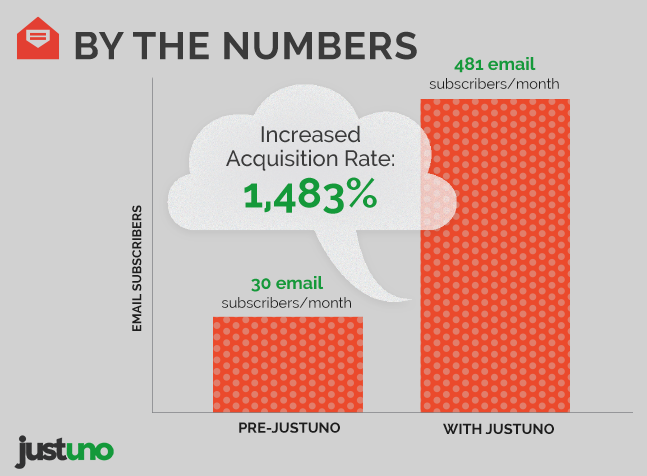 The Process:
Lila Williams decided to work with two providers: one social marketing tool, and one email marketing automation provider (Justuno and Active Campaign, respectively). Panties.com aimed to grow its social audience, while also reducing shopping cart abandonment. How did she achieve this? She started using Justuno Social Incentives on-site. Once the email address was acquired through Justuno, Active Campaign would be used to drip a series of two emails: one focused on customer engagement, the other obtaining more of the individual's contact info. The case study ran over the 30-day period of November 27th - December 27th, 2013.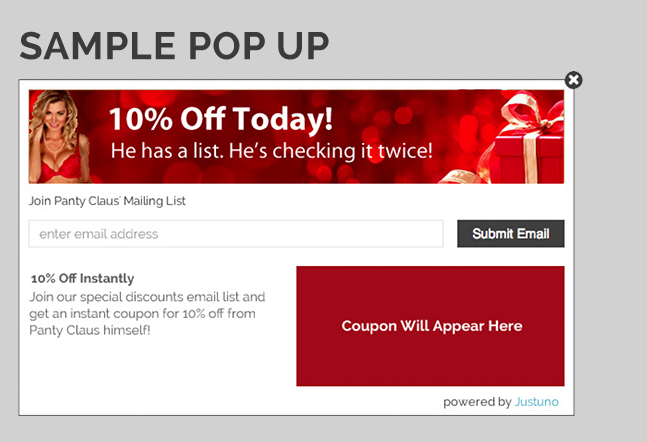 *Please note, this Sample Pop-up was made in the new Justuno 2014 Dashboard, debuting February.
In this case, the three teams worked together to create an optimal workflow: Justuno provides the social incentives "hook" on the homepage, collects the email, and ActiveCampaign manages the email campaign after the capture. Panties.com would retain the creative portion of this effort, and came up with a clever Holiday campaign: "Panty Claus has a list, and he's checking it twice. Have you been naughty or nice?"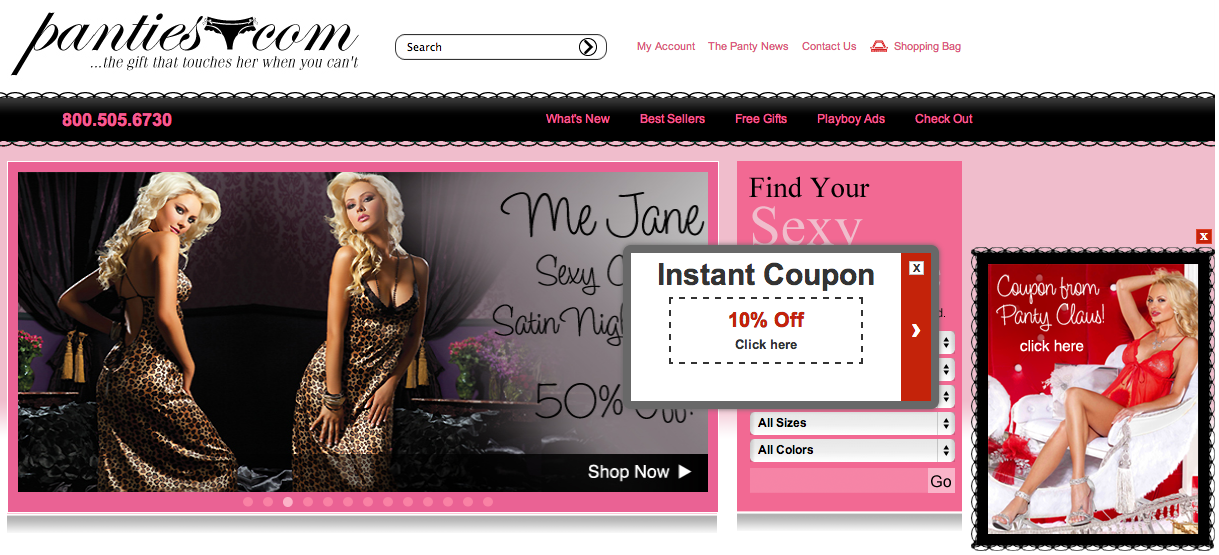 Justuno Conclusion:
Panties.com experienced exponential growth through implementing Social Offers directly on their site, using a creative campaign that got visitors to submit their email address in exchange for a coupon. The pre-Justuno Fan Acquisition Rate hovered around 1 natural email subscriber a day; post-Justuno (with a creative campaign) Panties.com earned 16 email subscribers a day. This represents an increase of 1600% in the Fan Acquisition Rate compared to pre-Justuno.

*Full Data Set for this Case Study
*Offer Impressions: 2069 views (total number of visitors that saw the offer)


*Action Completed (submitted email): 481




*Impression-to-Acceptance Rate= 23%

Related Posts
---
What Is Justuno?
Justuno is a suite of tools for ecommerce marketing that gives you the ability to create and manage incentivized promotions allowing you to increase sales conversions, build email lists, and get social fans! The Dashboard also includes behavioral targeting rules, exit intent offers, and customizable tabs and pop ups. Justuno can seamlessly integrate with any website and email client making it easy for you to set up your always free account today!