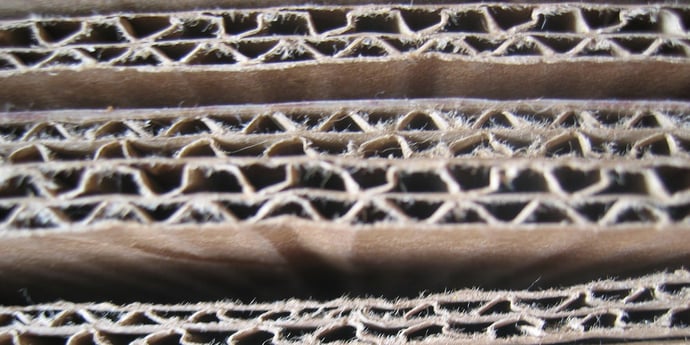 It's likely one of the most crucial, yet overlooked parts to selling online. Marketing, traffic conversion, ecommerce promotions, customer service -- all of that is more interesting, but not quite as important.
Fulfillment.
Every merchant must have some type of fulfillment model, and e-retailers tend to pick from the following; in-house, outsourced, and dropshipping. Let's pick through each.
In-house Fulfillment
The first we'll cover -- and likely the first an online merchant will tinker with -- requires you to pick and pack products yourself from your own headquarters. In-house fulfillment is all about getting an order from your inventory shelf to the customer's front door on your own.
Control is, without doubt, the best part to in-house fulfillment. You've got eyes on inventory at all times, you're fully aware of what's going on with your orders, and you have the power to get product to your customer however you (and they, of course) prefer.
Here are some of the fulfillment opportunities available thanks to that control:
Inventory awareness - your product isn't stocked in a warehouse controlled by a third party, making it easier to track inventory quantities.

Personalize your packaging - boost brand awareness by adding a special touch to your packaging, like a signature or thank you note, that makes

the unboxing experience great

.

React to demand on the fly - if a product is getting out the door at unexpectedly fast rates, you can quickly react and stock up without having to involve other parties.
Let's not sugar coat it, though. Control is a double-edged sword, and it's the bane of in-house. That control, that responsibility to handle fulfillment on your own, can drain your time and money. As your business expands, fulfilling orders cuts into time for all your other operations, whether it's SEO or content marketing.
Once order volume gets overwhelming, it's always a possibility to rent a warehouse for inventory storage, and hiring some part-time employees to pick and pack orders is certainly an option. But are the financial and legal risks worth it?
There are alternatives.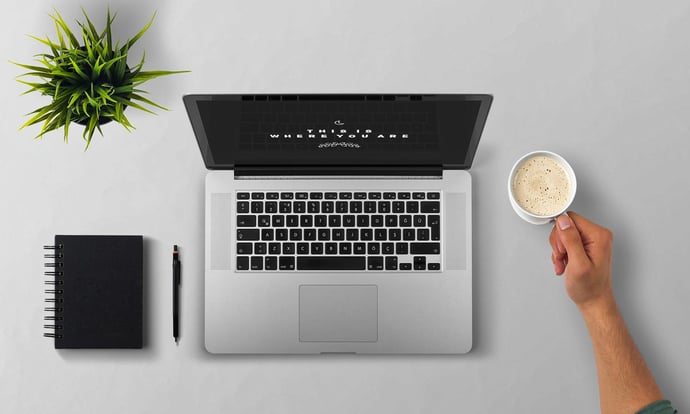 Dropshipping
Dropshipping is one of the more appealing, but more risky, models that some e-retailers also begin their ecommerce adventure with. And that's about as similar as it gets to in-house.
What makes it attractive and completely different? Dropshipping is a completely hands-off approach to fulfillment. A dropshipper does not dabble in fulfillment at all. They sell the products of manufacturers, suppliers, or vendors who then fulfill the order on their own end.
All of the more engaging parts of selling online -- handling social media, content, email marketing, customer relations, design -- are the dropshipper's job, and they don't need to worry about the baggage of getting product from A to B.
The process is simple: a dropshipping merchant partners with a supplier carrying a product for sale. The merchant markets the product on their online site. Once a consumer purchases the product, the merchant sends the order to their supplier who fulfills it. One of our graphs should give you a visual of how it all flows: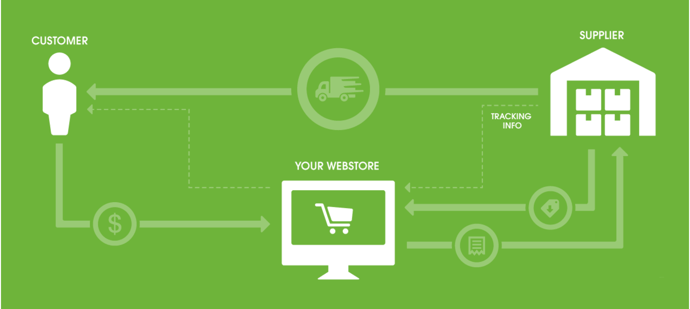 Its hands-off approach has some solid perks:
No inventory or warehouse - cash isn't tied up in purchase inventory, no storage or fulfillment expenses.

Focus on the fun - as we mentioned earlier, all you have to do is effectively sell the product with your online marketing.

Work with multiple suppliers - if various vendors are carrying some sellable products, it's completely possible to work with any of them at the same time.
Once again, not everything is completely peachy about dropshipping. That lack of control can be a blow to your business.
Here are some drawbacks:
No branding - unless agreed upon, it's unlikely that your suppliers will be willing to add some branded TLC to your orders that you'd get from in-house.

Returns issues -

order returns are inevitably in ecommerce

, and in the event that one is rejected by the customer, it will be sent back to the supplier, denying you an opportunity for direct, quick feedback.

Slow reaction - product supply is in the hands of a supplier, so an out-of-stock product will remain that way until a resupply, which may upset potential customers looking to buy.
But perhaps the biggest risk to dropshipping is the fact that a dropshipper is essentially a middleman. Once you make a sale and send over the customer's information to your supplier for fulfillment, what's to keep them from cutting you out and selling directly?
Another major aspect to point out is that dropshipping isn't void of costs. Sure, you won't have to pay for employees or space, but suppliers may charge premiums for the work they're doing, or they may take a cut of the revenue you make from a sale.
It's important to vet each supplier up for consideration, ensuring that a) other dropshippers have nothing bad to say about them, b) their fulfillment quality is above par, and c) they won't smack you with margin-breaking charges.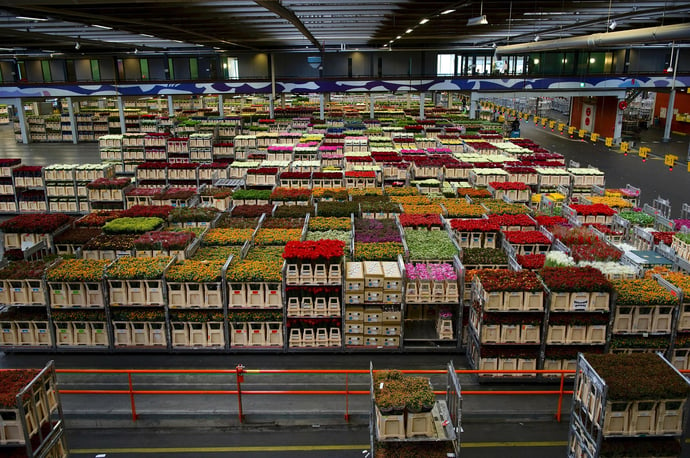 Outsourced Fulfillment
Outsourced fulfillment is in between in-house and dropshipping.
You've seen the main benefit before. Like dropshipping, you won't need to sweat over fulfillment -- the pros will get the job done. You select a 3PL (third party logistics provider), ship your inventory to their warehouse for storage, and send orders their way to be fulfilled. That said, it's not quite as easy as dropshipping: like in-house, you'll still need to buy up some product and ensure accurate quantities to avoid stockouts.
Once again, here are a couple of relevant downsides to outsourced fulfillment:
Costs need to be figured out - selecting your 3PL means understanding any costs, whether it's a pick and pack, storage, or monthly fee, so that your margins aren't destroyed.

Less opportunity for branding - 3PLs are all about efficiency, so they might not be willing to package orders with branded materials if it disrupts their workflow.
To remedy all of the above issues, communication is key. Ask your 3PL if they'd be willing to accommodate some branded packaging into their workflow. Ask them about their fees to ensure no financial surprises. All relationships are about communication, right?
Arguably the most serious pitfall of outsourced fulfillment is diminished inventory visibility. In-house let's you know how much product is on hand because it's in your possession. Your 3PL has it in the case of outsourced fulfillment, making it critical that the warehouse either sends regular updates on inventory, or integrates with your sales channels to keep your back-office organized and prevent out of stock situations. Order management solutions can seriously help here.
Selecting Yours
At the end of the day, calculating your margins, crunching the numbers, and your own gut feeling will help determine which model is a good fit for your business. It's also worth pointing out that you can utilize any of the models at the same time, depending on the product you're selling.
If you reach a level where you're pulling a consistent volume of orders that warrants a 3PL, or you're simply getting tired of the fulfillment grind, put outsourced on the table for consideration.
If you want complete control over every aspect of getting product to the customer, as well as the power to brand at will, in-house may be for you.
If you absolutely abhor anything related to that F-word, dropshipping may be a good fit.
Ultimately, each model lies on a range of control, with in-house giving you the most and dropshipping giving you the least, but it's imperative that you understand the give and take of each.
About the Author
Harrison Dromgoole is the Content Creator at Ordoro, a shipping and inventory management tool. Ordoro tackles the unsexy but essential function of supply chain and order management, allowing merchants to streamline their back-office processes across all their sales channels so they can focus on growing their business.
Header image: Flickr, Jason Cartwright