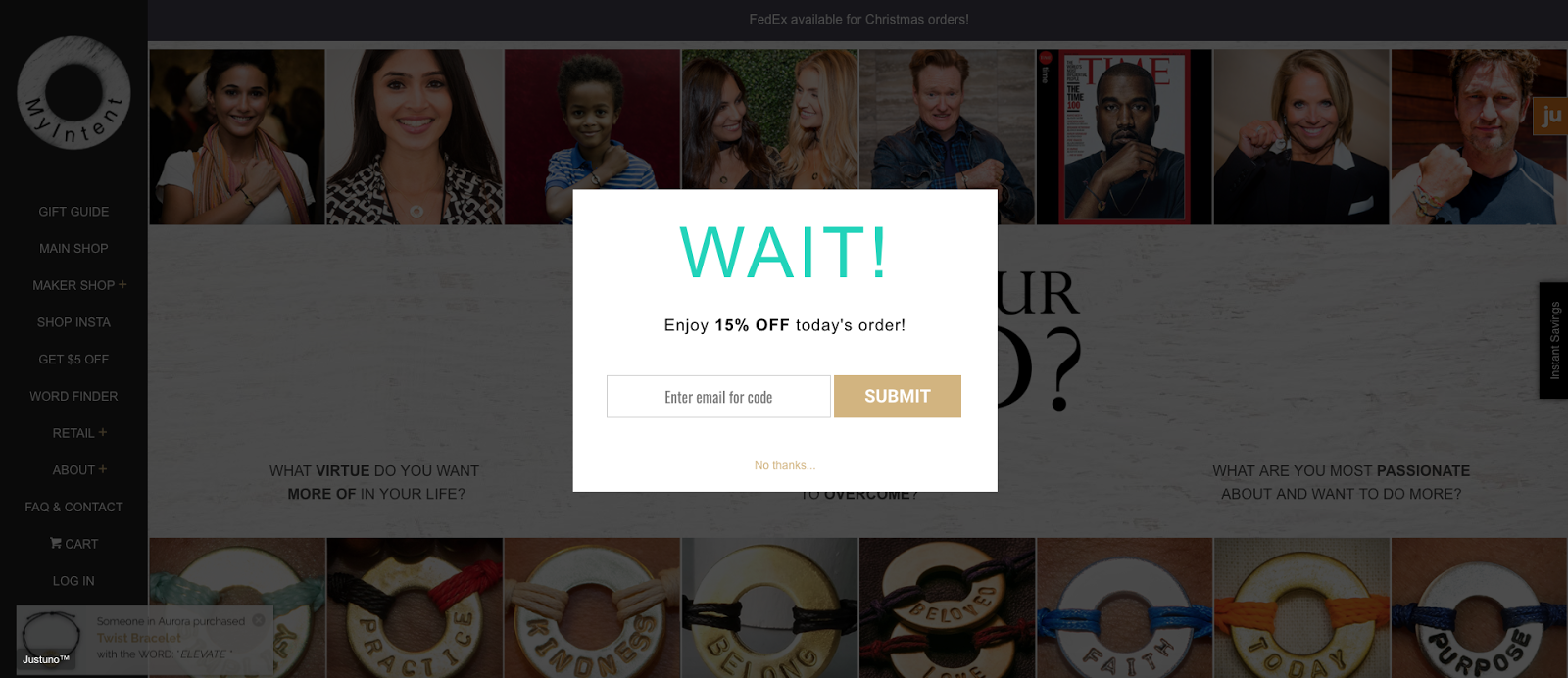 Q4 is madness for any ecommerce retailer or online business. Not only is it shopping season, but it's a challenging time for your business to pull out all the last stops to try and rake in some end-of-the-year sales.
There's not a more important time than the last three months of the year to have your online acquisition and nurture strategy well-oiled and converting.
Here at Justuno, we wanted to take a peek inside our users' Q4 performance and pick out the highest-converting ecommerce popup promotion designs, analyze them, and outline why they might be a good idea for you to implement, too.
One note: I only considered promotions with more than 10,000 sessions so we could be sure there were a lot of data to back up the conversion rate. At Justuno, we define as session as a unique visitor's entire duration of your site followed by 30 minutes of inactivity. You can find out how we define the terms we use within Justuno in our Glossary here >
After omitting all of the top-converting promos under 10,000 sessions, I was left with 8 promotions that led the pack.
Let's have a look at each: