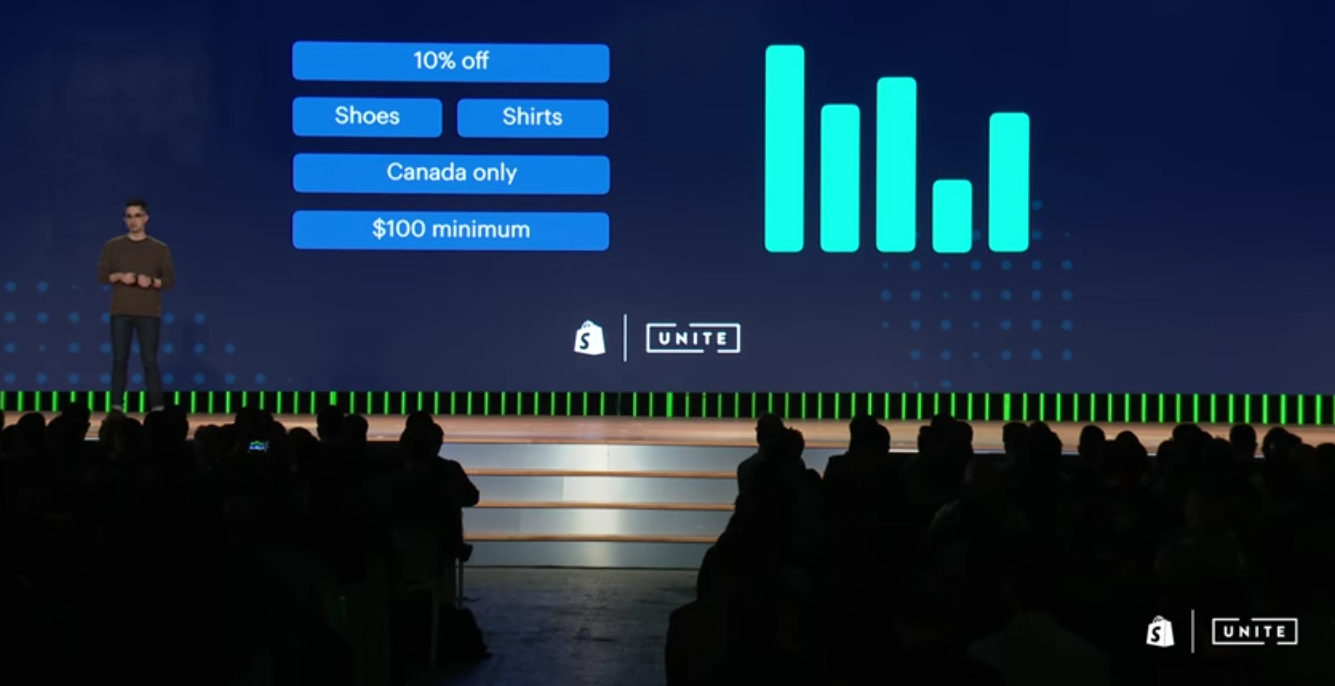 "Ecommerce retailers who use a discount code are 8x more likely to make a sale." -
This is just one of the enlightening stats that the Justuno team learned at this year's UNITE conference, which was held two weeks ago here in our hometown of San Francisco, CA .
That stat obviously made us happy, since we're in the business of helping you successfully offer discounts and coupons! (More on that below…)
What's more, the Justuno team listened and learned and left inspired - reeling to hop on the development train that Shopify's running.
They announced many, many exciting things for ecommerce companies, but we've picked the top four that are most applicable to Justuno users.