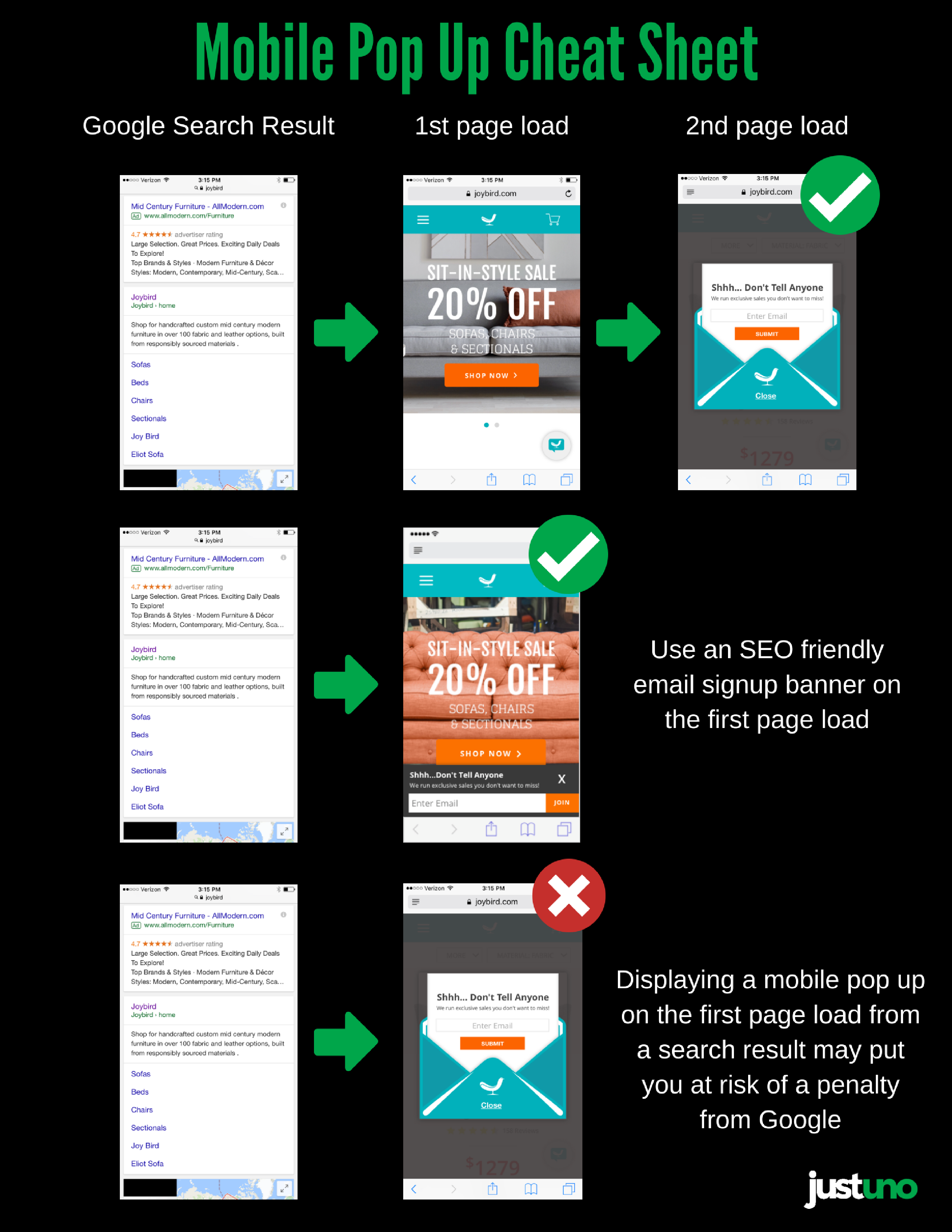 On January 10, 2017, Google updated policies on mobile pop ups, overlays, and interstitials. This update caused quite a stir in the digital marketing realm largely due to misinterpretation of the new criteria that Google provided.
With all of the confusion around the update, I wrote an article back in August 2016 (later updated in January 2017) so marketers could gain a better understanding of what to do with the mobile experience rather than evoke fear with scary headlines.
If you havent already, give the article on Google's mobile pop up policies here.
Below, I've provided a cheat sheet to help you implement Google friendly mobile pop up campaigns.